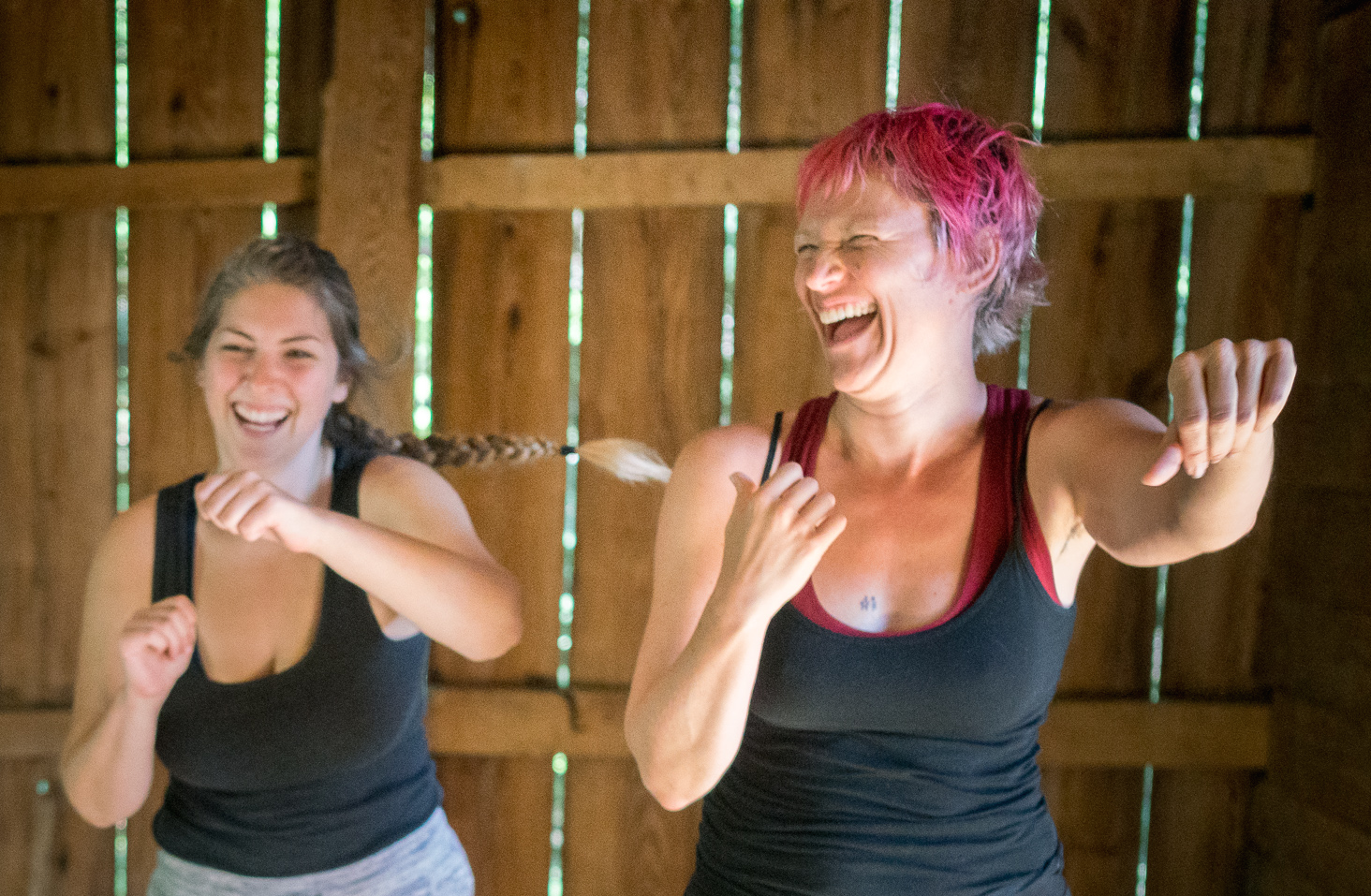 Your first class!
Here are some common questions:
What should I bring with me to class?
Wear clothes that you can move freely in, you can sweat in, and that make you feel good. Bring a water bottle. The class is done barefoot, so no need for special socks or shoes. We only accept cash or checks right now (apologies that we can't currently accept credit cards). So if you've already had your first FREE class, then remember to bring cash or check.
Do I need to be in good shape?
Come as you are, you are welcome just as you are. No seriously. Just as you are right now. The classes are built to challenge a wide variety of people in each class, and we will help you work to your personal capacity. Catalyst Training is great for athletes, dancers, and yogis...and total beginners. Catalyst will get you in better shape, with less pain, more energy, and more confidence. No matter where you start.
I don't do Yoga…Is this class for me?
Yes! Our classes don't require you to already know how to do "down dog," or know what "trikonasana" means. There is a small section in class that is based on Yoga. You will be thoroughly guided through this part of class. Catalyst Training draws on the intelligence of Yoga to help increase flexibility, build strength, and develop body awareness.
I love yoga!... Is this class for me?
Yes! You will likely enjoy and feel very comfortable during the section of class that is inspired by Yoga Asanas. Many other sections of the class will draw on your knowledge of yoga, expand your range of motion and body awareness, while building you strong, supple muscles. Your yoga practice will be a great foundation for diving into Catalyst Training.
Is it going to be hard?
We won't lie to you, this technique is designed to push you during parts of class. Catalyst Training works in a range where your body is both challenged and supported. This allows you to get stronger and more flexible, without getting injured. So yes, you can definitely expect to sweat, "feel the burn", maybe even shake a little. But this is the path to growth and reaching your goals....and your body will thank you afterward!
Is there music? What's it like?
Class is a mixture of music and silence. This unique combination allows us to simulate many different parts of the brain during class, encouraging focus where it's helpful and a straight-up party feel where you need it to get through. Every class has a different playlist. We keep the music fresh and interesting by mixing different styles, and old favorites with new hits. If a class has a specific music theme it will be listed on the class schedule.
How often should I come?
We recommend you come 3-4 times per week. This will put you on a fast path to a healthier, stronger body and more focused mind. We guarantee you'll start to see results within 2 weeks if you come 3-4 times per week.